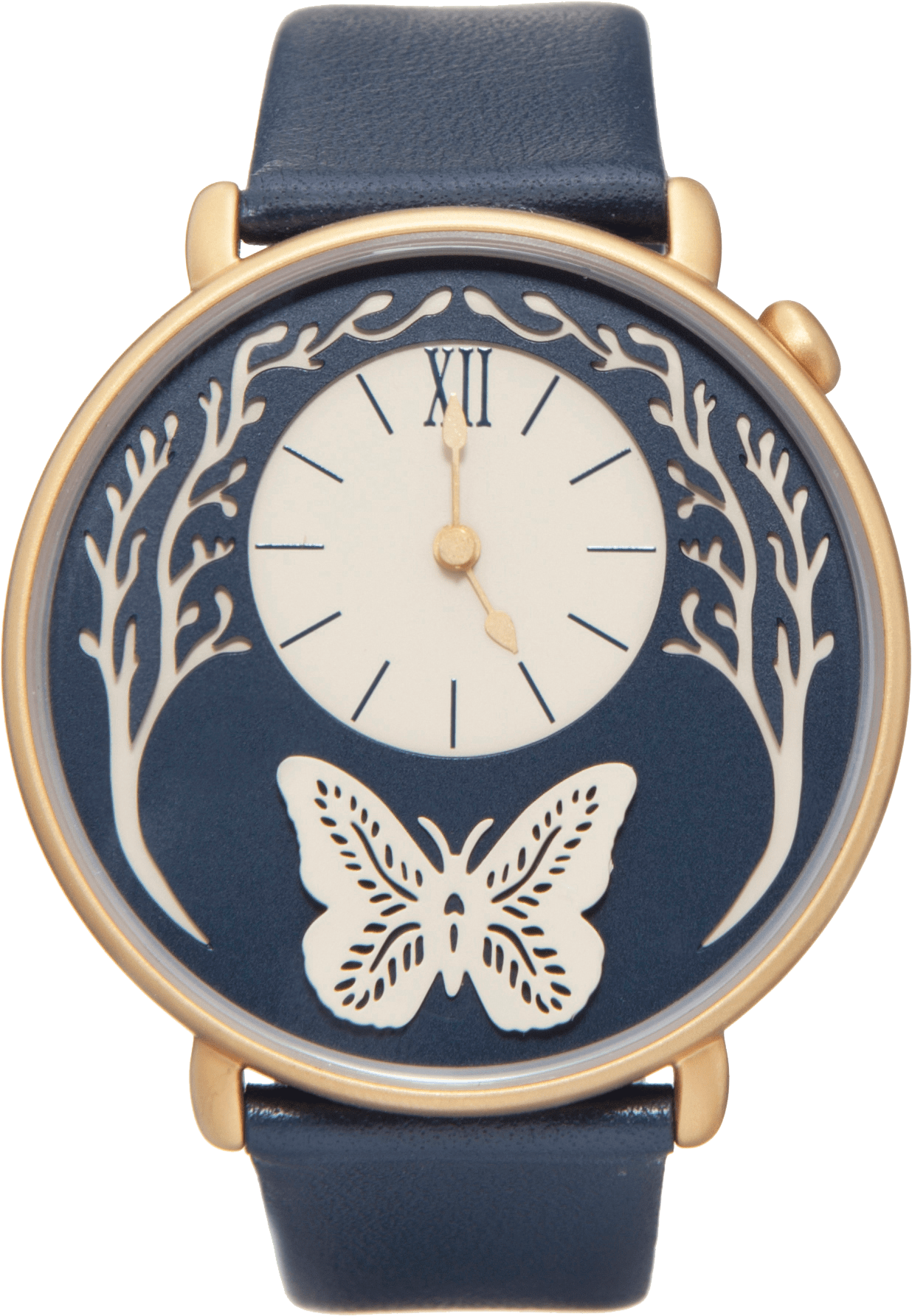 We partner up with some of the greatest independent artists from across the globe to create a one of a kind, elegantly designed, and handcrafted timepiece.
Designed to Inspire
Inspired by the metamorphic transformation of the Monarch Butterfly, we sought out to collaborate with the renowned, Bristol based paper illustrator Sarah Dennis to create something that's truely a one of kind and timeless designed timepiece. Together, we designed and built a quality timepiece with zero compromises in quality. 
Handcrafted from the Start
Handcrafted leather bands, spotless sandblasted outer casings and crystal glass to cover a handmade watchface. That's the definition of attention to detail. We offer a true timeless watchpiece that's inspired by nature, creativity and whimsical childhood dreams. 
unparalleled craftsmanship
True to it's original design, we had our team of expert designers and veteran watchmakers build a timepiece with uncompromising quality. Everything from the leather straps to the nature inspired watch face is built from hand. To top that off, we ship out each watch with both a black and white strap to match colours of the season.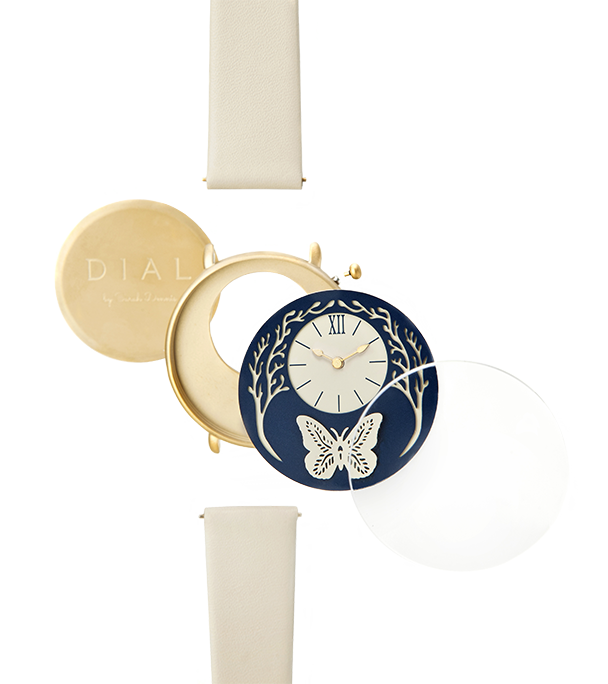 Designed by renowned Sarah Dennis and built by veteran watchmakers, DIAL does not compromise quality for affordability. 
100% leather, handcrafted and handcut watchface with crystal glass. Craftsmanship in DIAL is the #1 priority. That means, we go above and beyond to ensure you get a timepiece that'll withstand your day-to-day for years to come and one that's truely unique.
Creativity is found in the freedom of imagination. So we set out to work alongside independent artists from across the world to design whatever their heart desires. We provide a blank canvas, a watchface, and they provide a unique perspective captured in a 38mm watchface.